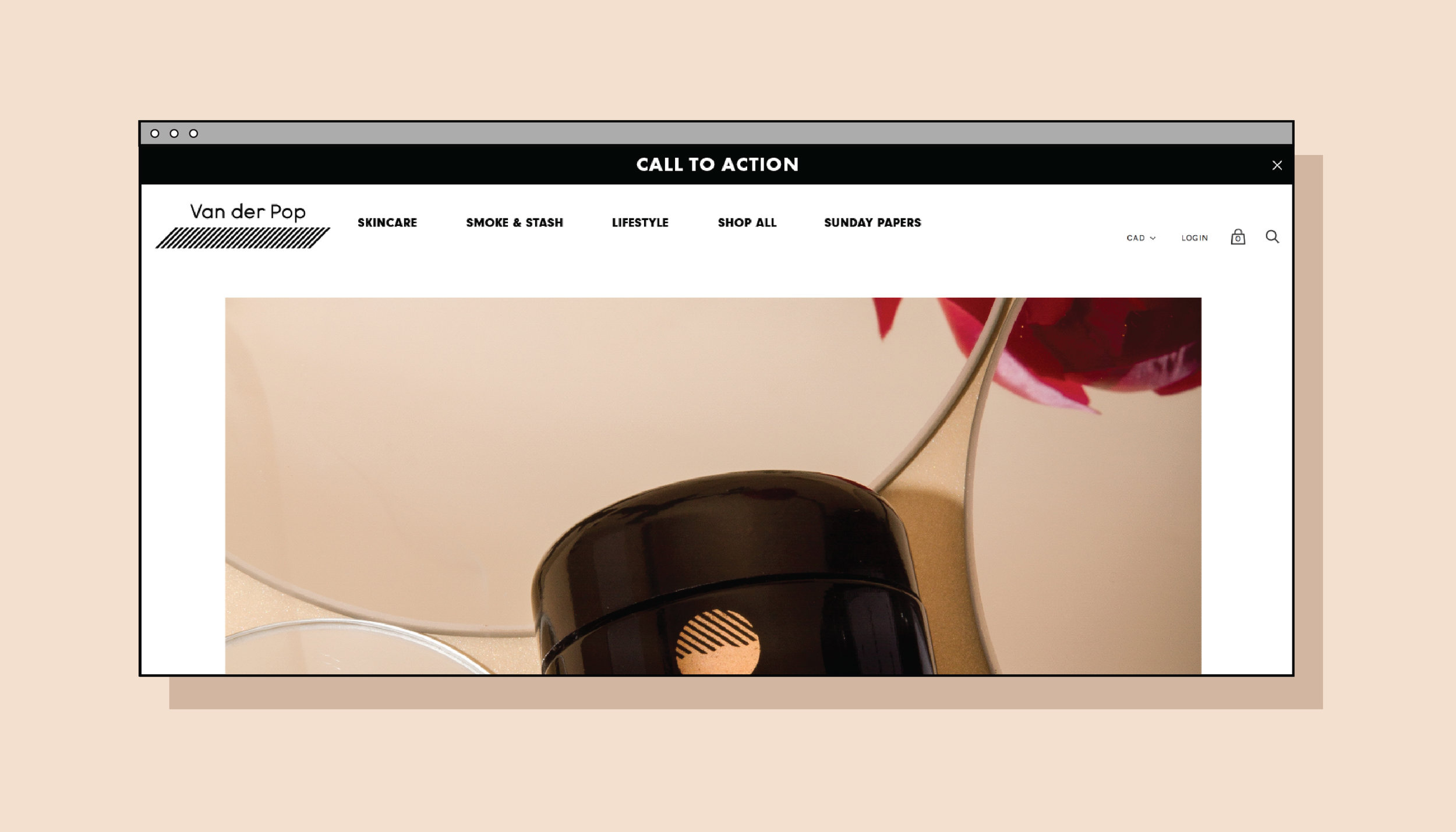 Van Der Pop is a cannabis lifestyle brand with a focus on women. They approached Little Rocket to create a website with light theme modifications before they had a completely custom website created. This site could be called a bridge website.
The site never went live due to some organizational issues on the brands side but the site was mocked up and ready to for implementation.
Some of the changes included new navigation with a custom dropdown, new layouts for product pages, new footer with a new instagram plug-in and the restructuring of the homepage. The designs were created to mesh will with the current brand look and while a step up, still retain the feeling of the brand.